Boats for sale
Contact manager@dwsc.co.uk to add your boat to this page.
RS Feva Sail no 1559 for Sale
£1995. XL Race sail + standard sail,jib and spinnnaker. Professional repair to XL main. Race Kicker.
Newish ropes. Cover and launch trolley - we don't have a road trailer. Selling because our daughter has moved on to bigger boats!
Contact Georgeormond@me.com / 07961 351565
WASZP 2475

Offer price is £9,500 less price of an annual Datchet membership + boat storage if it's kept at the club

Contact pdeming@gmail.com for more information
Topaz Duo
Excellent condition. New sail. Comes with launching trolley.
For more information email manager@dwsc.co.uk


ADH Freerace 145 Windsurf Board

AHD board 145ltrs. Comes with a bag, fin and nose protector.
Price:£550 Ono
Contact: Robert Taylor 07776 182009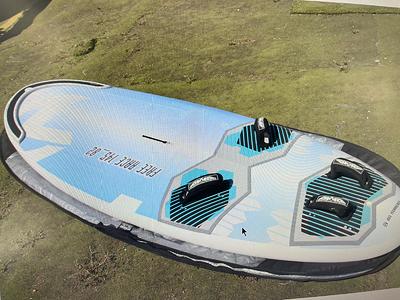 Multi stack trailer
Carries 6 boats with a load capacity of 2700kg.
Price: £1600.00
Contact: Faisel Shaban 07825021011
Nacra 570

Bought in 2005 from Dinghy Store at DWSC
In 2010 new gel-coat with some small other refurbishments.
Fairly good condition and sailed up until recently by myself and my son.
It comes with all its standard equipment: Mainsail (has small mend), main sheet with pulley, Jib, 2 rudders, extendable tiller extension etc.
Kept at DWSC with a canvas cover on to protect from the sun
It has a road trailer and a Euro-Trax launching trolley
Sail number: 969
Berth Number: N15
Price: £2500.00
Email: deborahsalmond@gmail.com
Flying Fifteen
GBR3642
'Deffiant' Ovington Mk9 Smoothie.
Mainly sailed on freshwater and dry berthed. Selden mast and boom.
Latest jib with matching P&B sails including spare old set.
Spinnaker chute and self-launching pole.
Over-boom boat cover. Road/launch trailer.
Lying at Datchet Water SC.
Price: £3750
Roger Abbey-Taylor ratpro@btinternet.com 07973 439218
Club boats for sale

Contact manager@dwsc.co.uk for more information
Topaz £500
Last updated 11:46 on 22 November 2023